Henna Powder (Maruthani or Mehndi) (100g)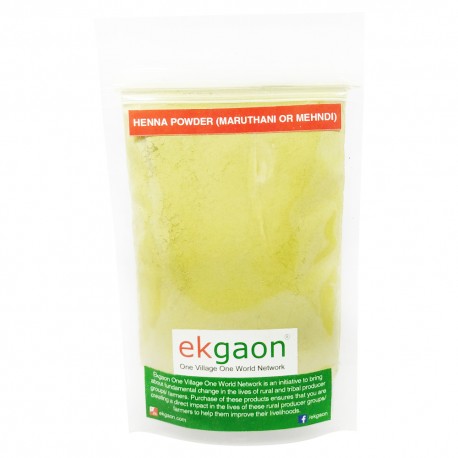 View larger
47 Item Items
Warning: Last items in stock!
Availability date:
Henna Powder (Maruthani or Mehndi) :

Product Name : Henna Powder (Maruthani or Mehndi)
Crop Variety : Jungle Herb
Geo Tag (Place of Origin): Nilgris, TN
Henna, popularly known as Mehandi is a hair coloring dimension from hundreds of years. It is a symbol of modern fashion to many women and men lately. There are many benefits of using henna for a healthy hair and it is one of the best natural remedies for hair growth.Usage of Henna for coloring hair has indulged from many decades, as ancients kings, queens used to mix up with some powerful herbs to color their hair. Henna is a natural herbal powder which is not only used for coloring hair, but also helps to prevent dandruff and scalp itching. It acts as a good conditioner for your hair and helps to grow your hair.
No customer reviews for the moment.