Amla Powder (Phylanthus emblica) (200g)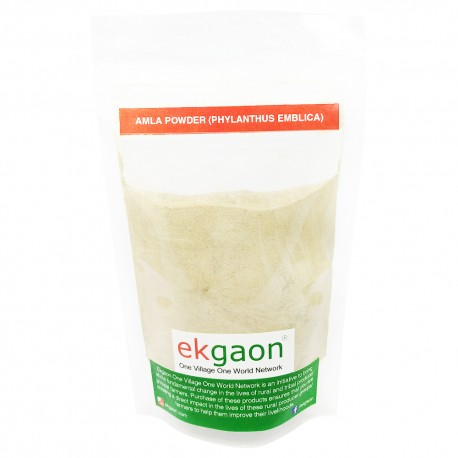 View larger
46 Item Items
Warning: Last items in stock!
Availability date:
Amla Powder (Phylanthus emblica):

Product Name : Amla Powder (Phylanthus emblica)
Crop Variety : Jungle Herb
Geo Tag (Place of Origin): Nllgiris, TN
Brief Description:
Amla powder is made by amla fruit. Amla berries can be dried and powdered. The fruit is small and light green in color with six vertical stripes and a hard seed inside. The taste of Indian gooseberry is sour, bitter and astringent, and it is quite fibrous. A single tiny Amla is equivalent in vitamin C content to two oranges.

General Uses:
Amla contains Vitamin C in high level. So good for eye, strengthen the hair, Purify the blood.
Help to digestion, prevent to diarrhea and dysentery.
It is boosting the immunity system so its prevent fungal, bacterial and viral disease.
Its also strengthen the heart, lungs, Cures infections and Ulcers.
No customer reviews for the moment.