Fennel Seeds (Saunf) 100g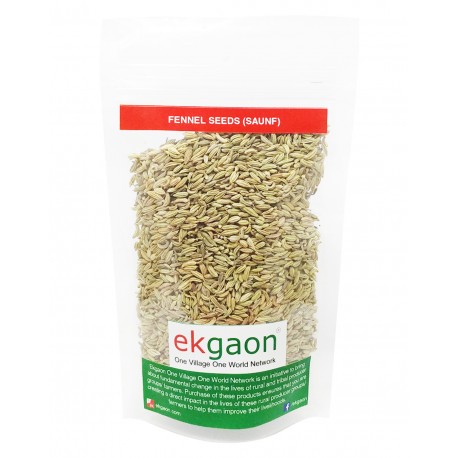 View larger
35 Item Items
Warning: Last items in stock!
Availability date:
Fennel Seeds (Saunf):

Product Name : Fennel Seeds (Saunf)
Crop Variety : Spices
Geo Tag (Place of Origin): Kottayam, Kerala
Fennel is native to Southern Europe and grown extensively all over Europe, Middle-East, China, India, and Turkey. Fennel is a highly aromatic and flavorful herb with culinary and medicinal uses and, along with the similar-tasting anise, is one of the primary ingredients of absinthe.
Benefits:
Fennel is an effective treatment for respiratory congestion and is a common ingredient in cough remedies.
Fennel is often used for colic, wind, irritable bowel, kidneys, spleen, liver, lungs, suppressing appetite. Its seeds are widely used in fish, cheese spreads, and vegetable dishes. In India, its seeds are being used as part of curry powder (Bengali paanch pooran). In addition, sugarcoated fennel seeds (saunf) have been used as a condiment after food to improve digestion in India, Pakistan and Bangladesh.
No customer reviews for the moment.