Hill Mustard Seeds 100g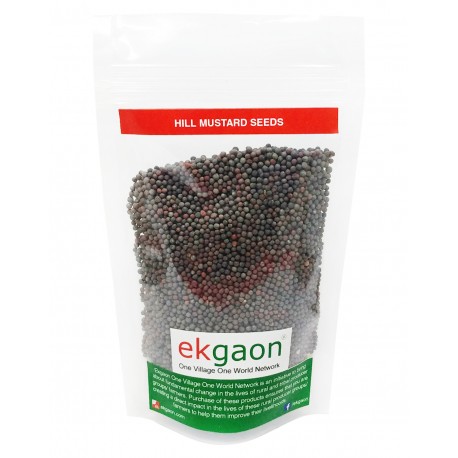 View larger
35 Item Items
Warning: Last items in stock!
Availability date:
Hill Mustard Seeds :

Product Name : Hill Mustard Seeds 100g
Crop Variety : Spices
Geo Tag (Place of Origin): Kottayam, Kerala
Mustard (Brassica spp.), a native to temperate regions of Europe, was one of the first domesticated crops. The small (1 mm) seeds are hard and vary in color from dark brown to black. They are flavorful, although they have almost no aroma.
Benefits:
The seeds are usually thrown into hot oil or ghee, after which they pop, releasing a characteristic nutty flavor. The seeds have a significant amount of fatty oil. This oil is used often as cooking oil in India.
mustard seeds are a great way to prevent and slow the progress of cancers of the gastrointestinal tract.
Mustard seeds and its oil has traditionally been used to relieve muscle pain, rheumatism and arthritic pain.
Mustard oil is used in many North Indian and Pakistani recipes.
No customer reviews for the moment.