Cardamom (Elaichi) 100g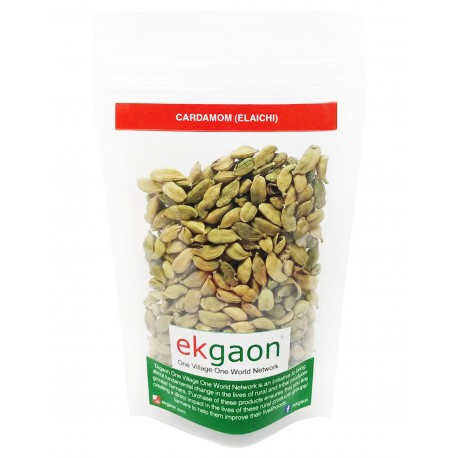 View larger
40 Item Items
Warning: Last items in stock!
Availability date:
Cardamom (Elaichi):

Product Name : Cardamom (Elaichi)
Crop Variety : spcies
Geo Tag (Place of Origin): Kottayam, TN
Cardamom is a Queen of spices. The flavor of cardamom is similar to many other spices that develop during the drying process. Once dried, the tough outer husk creates a protective shell for the aromatic seeds inside. The ground version is often used for baked goods and fruit dishes.
Benefits:
This spice helps the body eliminate waste through the kidneys.In India they chew cardamom after meals or whenever they need to freshen their breath.
The science behind the antidepressant qualities of cardamom hasn't been studied yet, but Ayurvedic medicine swears by the tea as a means to fight depression.
As a diuretic and fiber rich spice, cardamom significantly lowers blood pressure.
Cardamom prevents dangerous blood clots by preventing platelet aggregation and the sticking to the artery walls.
No customer reviews for the moment.