Cinnamon (Dalchini) (50g)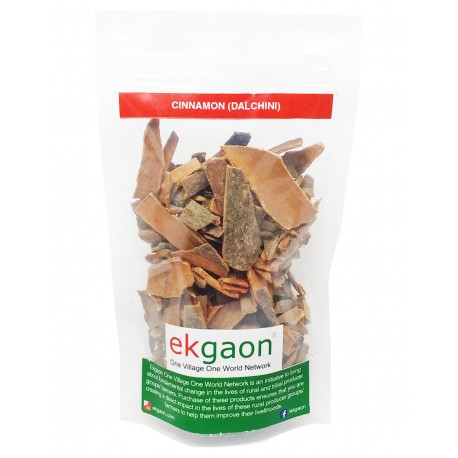 View larger
80 Item Items
Warning: Last items in stock!
Availability date:
Cinnamon (Dalchini):

Product Name : Cinnamon (Dalchini)
Crop Variety : spcies
Geo Tag (Place of Origin): Kottayam, TN
Cinnamon has been known from remote antiquity. It was imported to Egypt as early as 2000 BC, but those who report it had come from China confuse it with cassia. cinnamon is native to Bangladesh, Sri Lanka, the Malabar Coast of India, and Burma. Cinnamon is a spice obtained from the inner bark of several trees from the genus Cinnamomum that is used in both sweet and savoury foods.
Cinnamon is a popular flavoring in numerous alcoholic beverages.
It was traditionally used as a remedy against colds, diarrhea and various problems of the digestive system.
Recent studies suggest that consumption of Cinnamon on a daily basis could significantly lower blood sugar and cholesterol levels, making it extremely helpful for patients suffering from Type 2 diabetes.
Due to its carminative effect, it can be used in cases of nausea and flatulence.
Chewing on powdered Cinnamon is said to help people with cold feet and hands.
In addition, it is also recommended in cases of appetite loss and indigestion.
No customer reviews for the moment.