Traditional Millet Jwar (Sorghum) 500Gms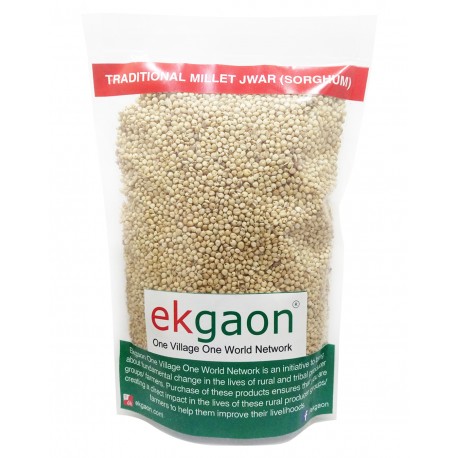 View larger
86 Item Items
Warning: Last items in stock!
Availability date:
Product Name :Traditional Millet Jwar (Sorghum)
Crop Variety : Traditional Millet
Geo Tag (Place of Origin): Ariyalur, TN
Sorghum native to Africa with many cultivated forms now, is an important crop worldwide, used for food (as grain and in sorghum syrup or "sorghum molasses"), fodder, the production of alcoholic beverages, and biofuels. sorghum, are predominantly starchy. The protein content is comparable to that of wheat and maize.
No customer reviews for the moment.