Mulethi Powder (Glycyrrhiza glabra) (50g)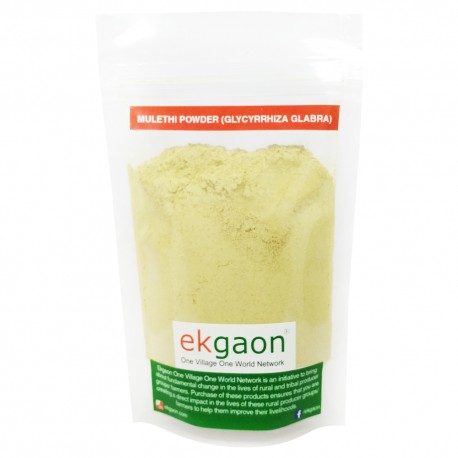 View larger
27 Item Items
Warning: Last items in stock!
Availability date:
Breif Description:

Mulethi or Athimaduram (Glycyrrhiza glabra) is famous for its delicious distinctive flavor. It is also called Licorice.
Benefits :
Athimadhuram plant for treatment of various stomach problems like indigestion, acidity and stomach pain etc.
athimadhuram herb are best in treatment of pain and cramps in menstrual period.
The herb is rich with antioxidants which can improve our immunity power to fight against muscle and joint pain.
You can also use athimadhuram powder for hair to induce the growth the new hair.
Athimadhuram root is used in reducing blood glucose level in diabetes and it also helps to reduce the weight.
No customer reviews for the moment.