Parboiled Traditional Millet (Varagu - Kodo) 1kg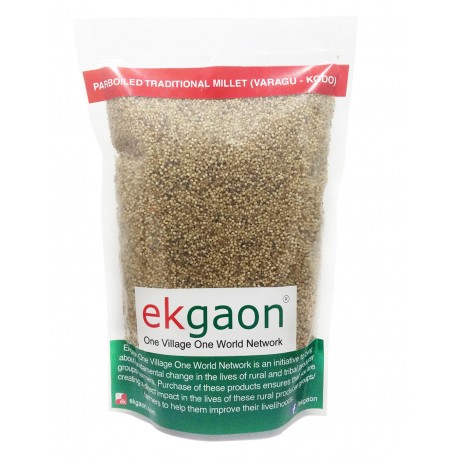 View larger
49 Item Items
Warning: Last items in stock!
Availability date:
Traditional Millet (Varagu - Kodo) :

Product Name : Traditional Millet (Varagu - Kodo)
Crop Variety : Traditional Millet
Geo Tag (Place of Origin): Ramanathapuram, TN
Description:

Kodo millet is a nutritious grain and a good substitute to rice or wheat. The grain is composed of 11% of protein. High in Nutrition which is good for children to grow. Kodo millets also contain high amounts of polyphenols, an antioxidant compound. Millets are rich in B vitamins, especially niacin, B6 and folic acid. Millets contain no gluten.
General Benefits:
Kodo millet is controlling Blood sugar and Cholesterol.

Great energy source especially good for athletes. Gluten-free – ideal for celiacs.

Its basically a digestion friendly millet.

It helps to reduce the body weight which is most needed for obese people.
No customer reviews for the moment.